Hi friends. I want to invite you to visit my new herb studio in Ojai and receive a free consultation.
I have a new herb studio!
I am so happy to return to the Resonance Center to an even more spacious room. The center could not be a better fit for me! I feel like Ojai has reached out her arms and enveloped me; I love this little town!
And I am happy to see you here, and to offer, as always, a free consultation. I know it's a bit of a ride from LA, but a day at the restaurants and on the hiking trails is well worth it.
I have stocked my consultation space with whole herbs and my signature RDT powdered extract formulas, and am ready to accommodate you with the herbal therapy you need.
And if you stop in, I can offer you a bag of my formula Spirit Jing, a scrumptious anti-aging smoothie mix that will soon be on the RDT website; I now have pre-sale bags available for my personal clients.
See it and other formulas in my shop.
Give me a call or text or email to schedule a visit, and I hope to see you in person!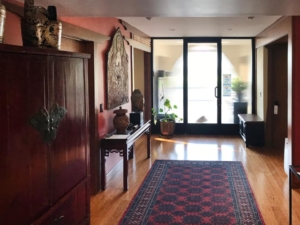 In other news, I'm thinking of dual-locating in Austin TX. Many oracles have guided me to make this move, and I hope to spend time there as well as Ojai.
In early March I'm on my way down to see Austin, and I'll be doing 2 events on the way.
On March 3rd, I'll be in Phoenix at the Giving Tree Cafe – 2024 N. 7th St. Ste 111, Phoenix, AZ 85006. Invite your friends and be sure to RSVP.
And on March 4th at Vortex in Sedona. We will feature my new elixirs so if you're in AZ, please hit me up and I'll let you know the details.
In any case, I hope to see you soon!
Taoingly, Rehmannia
https://supertonicherbs.com/wp-content/uploads/2022/02/image2.jpeg
734
960
Rehmannia Dean Thomas
http://rdeanthomas.com/wp-content/uploads/2021/05/rdt-logo-gry.png
Rehmannia Dean Thomas
2022-02-26 21:21:42
2023-01-13 20:30:38
New Ojai Studio, and Possible Presence In Austin